Until now I was very selective about onboarding new teams onto HappyKit. I gated the onboarding process through a manual step which required at least one interaction with me. Usually this would be an email, a Slack message or sometimes a friendly Zoom call.
That way I've personally talked to every team that got onboarded onto HappyKit. I learned a lot about the various ways in which people use feature flags and their pain points.
But now it's time to open the flood gates and let everyone in, in a more automated way. That's why today I'm making the team creation in HappyKit completely self-serve: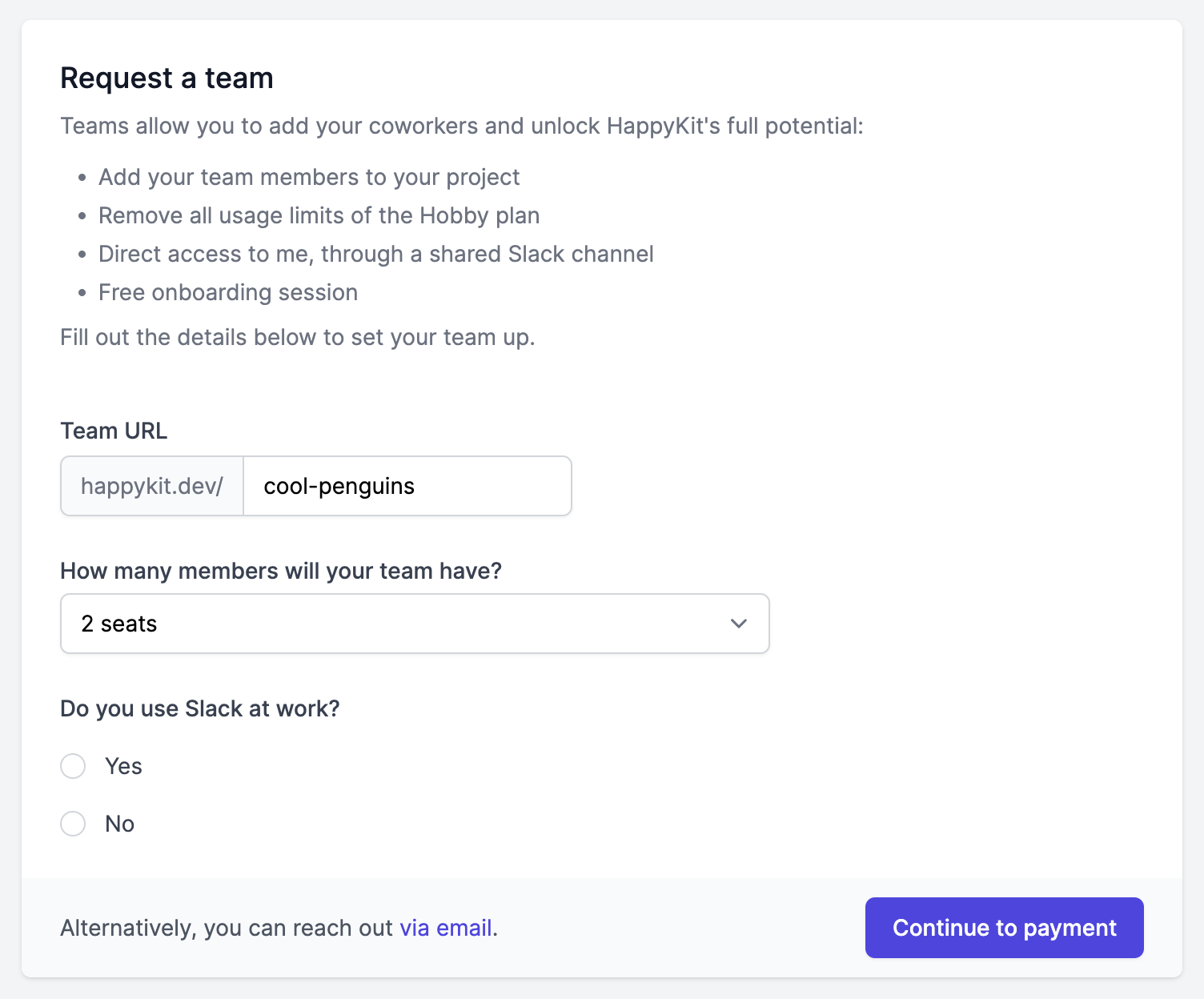 But of course I still love chatting to HappyKit users, so you'll now also find a new Support button on the top right when you are signed in. This allows you to get in touch with me via email for any feedback you may have.
Happy Flagging!